Amity Flats in Amity, Oregon
Stay Safe. Stay Sane. Stay at Amity Flats.
Amity Flats is located on the top floor of a beautifully restored, century-old building in Amity, Oregon.  Five lovely units combine history with modern comforts. To maximize safety, guests are given a personal access code before arriving; they can go straight to their flat without dealing with a front desk. Accessible by lift or stairway, the flats feature open-faced brick walls, high ceilings with exposed beams, large, airy windows, and furniture and trim constructed from old-growth wood reclaimed from the original building. Four of the flats include well-equipped kitchenettes and one is designed to ADA standards. Several wine tasting rooms are a short walk away, including one just downstairs, and some wineries of the renowned Eola-Amity Hills are within a short hike or bike ride. Dozens more can be reached with a short drive. Two bicycles are available for you to borrow, or bring your own and keep it in our secure bike storage area.
Reservations, Testimonials, Upcoming Events
Amity Flats is a perfect place to stay in the heart of Willamette valley wine country!
PARTNERS & DISCOUNTS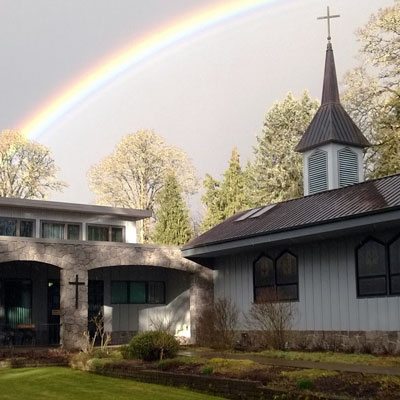 See some of the great folks we work with.
MAP
Click here for directions and visiting info.
Complimentary bottle of wine from the Bois Joli Vineyard (Eola-Amity Hills) (over 21 only)!
SPECIAL DEALS on LONG TERM STAYS
Call for details: 541-908-2515
There is a sturdiness in the people of Amity and its surrounding region. With incredible work ethic, determination, perseverance and honesty, you will find an open door to learning more about the people and their professions, no matter where you go. If you come to Amity and set out on day journeys, do not visit. Explore. Ask questions. Understand what kinds of barrels are used and why. Walk through the orchard and hold an unprocessed nut in your hand. Ask to see the ovens and learn how to bake 100 pies in one morning. Ask about their ancestors. Or how they got to be where they are today.
Amity is a place to dig in- because once the shovel moves, you unearth a wealth of personalities, stories, history and humble charm.
So, as you explore the region, the people you meet will not always tell you their stories. Be sure to ask. To get you started, Amity Flats wants to introduce you to a few notable residents – some born and raised here; some finding quality of life in our borders; others who served and made this community possible. Visit them and have them tell you themselves why the Willamette Valley and Yamhill County, are real, authentic and resolute in their approach to their craft, their lives and their community.
REAL. PERSEVERENCE.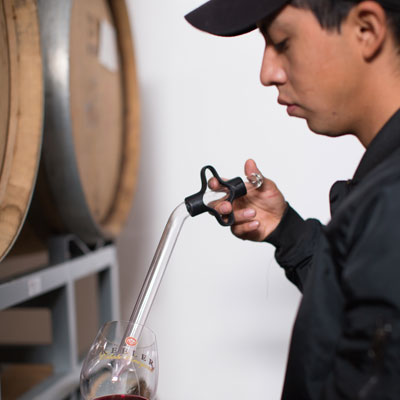 Passion. Humility. Hard Work. Partnerships.
Jose Arguelles and his family exemplify what is special about Amity
REAL. LIFESTYLE.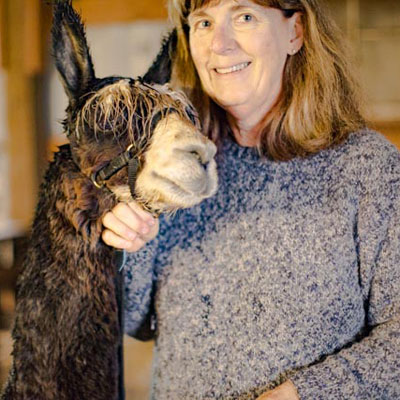 Sometimes the second calling is the one to follow.
REAL. YUMMY.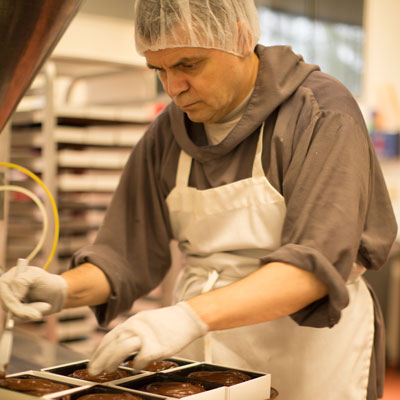 The Brigittine Monastery.
A unique combination of confectionary richness and human selflessness.